Mediterranean
May, 2006
Click here for a slide show of our trip.
Diane Campbell took a Swan Hellenic cruise and told us about her experience when she got home. We were hooked. Not only were we looking forward to a comfortable trip around the Mediterranean in our own cabin, we decided that we needed a culture fix anyway. And we got both.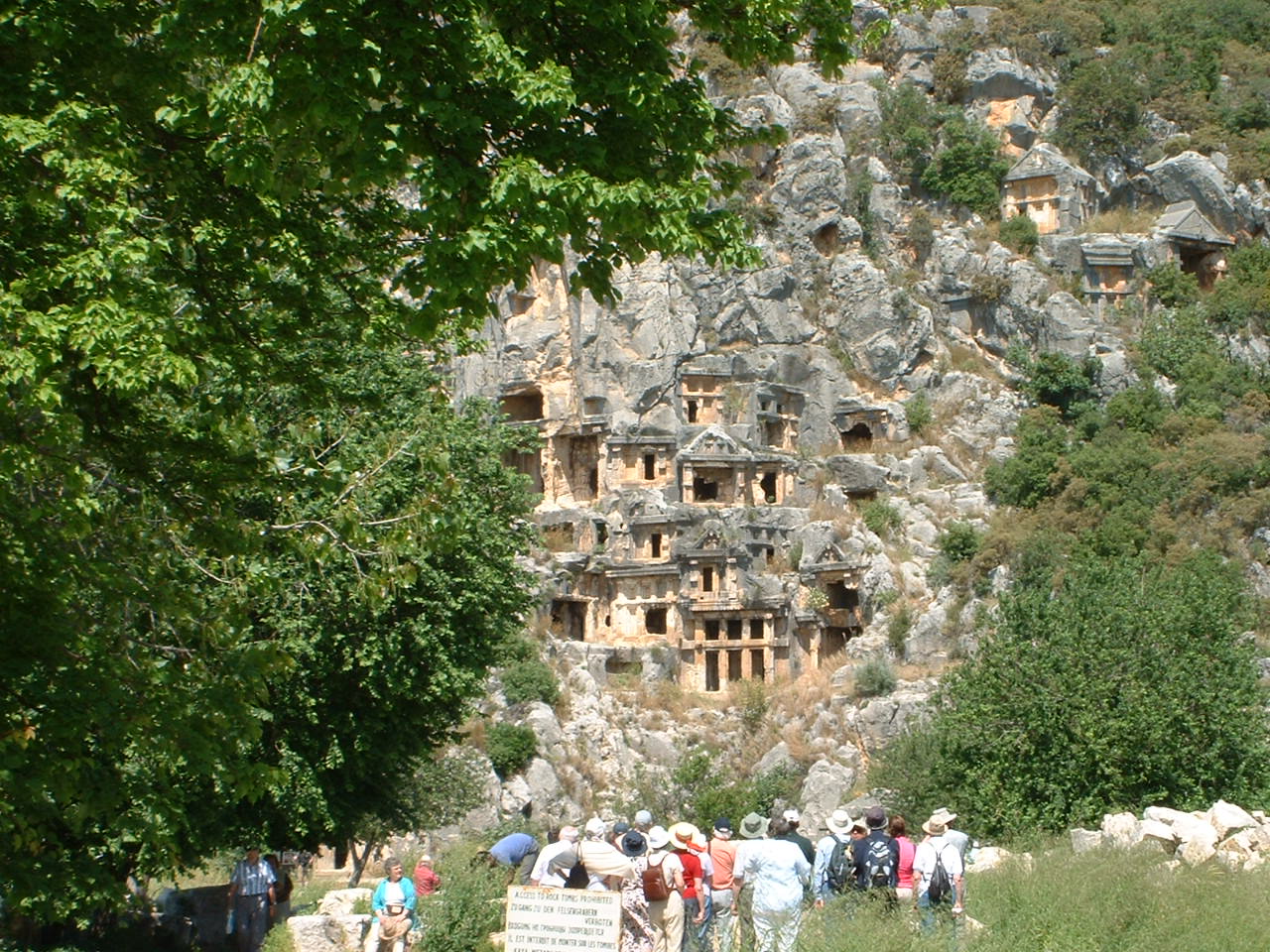 We flew from Vancouver to London and then on to Cypress on the Swan Hellenic charter. It was quite exciting to meet the ship and get aquainted with our room and surroundings. After an all night cruise, we landed in Antalya and visited Perge. Over the next week, we stopped in various Turkish ports along the Mediterranean coast, including: Kas (Demre and Myra); Kusadasi (Ephesus, Didyma, and Miletus); Canakkale (Troy and Gallipoli); and Istanbul.
The second week was a tour through the Greek Islands which included Souda Bay, Gythion (Mistra Castle), Nauplion (Mycenae), Mykonos, and Athens.
My favourite was Ephesus and Steph`s was the Mistra Castle.
Following the cruise, we flew to Spain and stayed for a week in the Costa del Sol area in a Marriott vacation resort at Playa Andaluza. A nice enough resort but we didn`t care for the area. Too many foreigners, too much traffic, and way too many resorts. We did travel inland to visit Ronda and really liked that village.
Flew home via London. Great trip.