Kauai 2012
January, 2012
A slideshow of our Kauai adventure is here.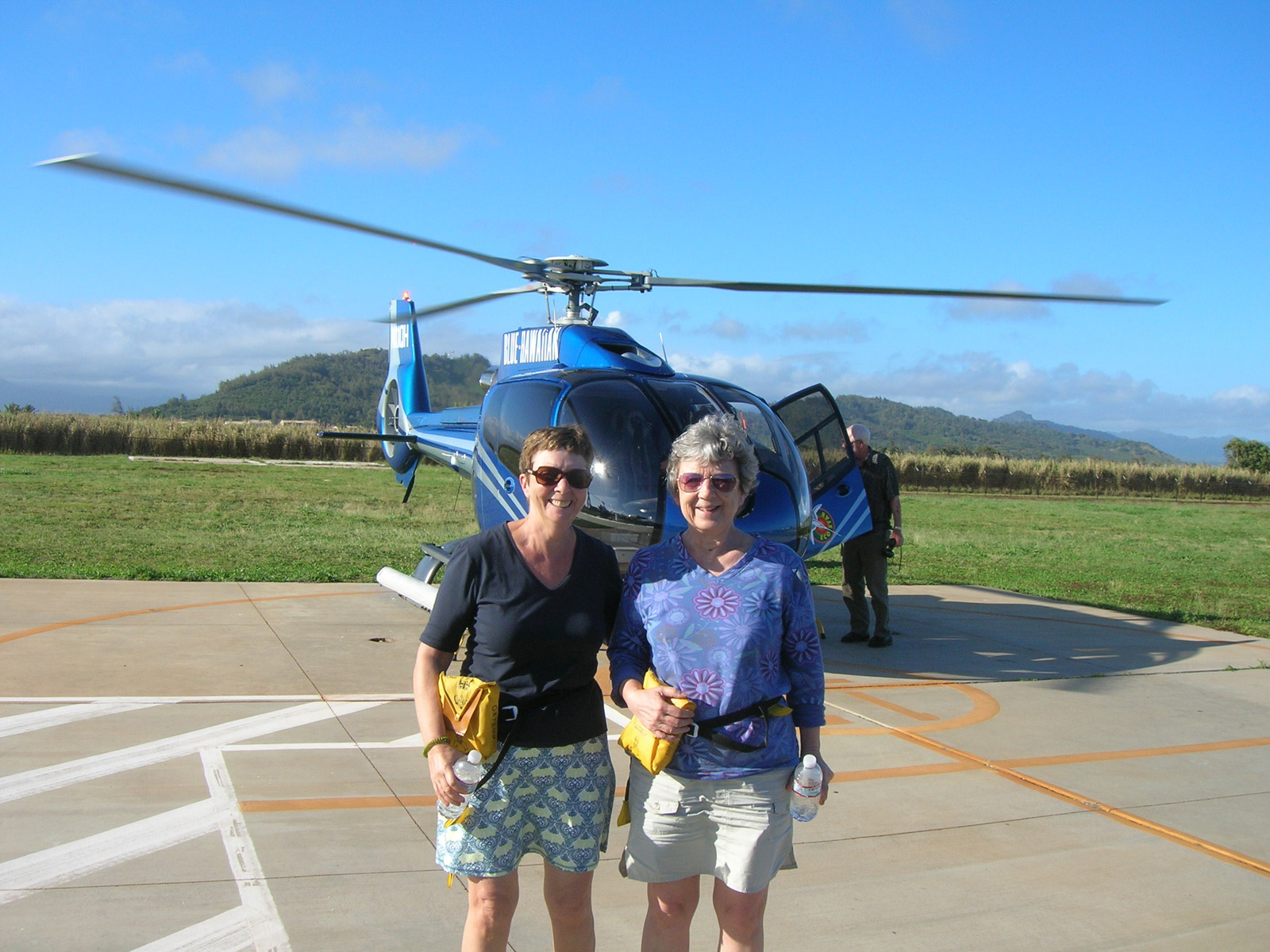 Elspeth and Alan Davie invited us to stay with them in the condo that they rented in Princevile, on the north shore of Kauai and Steph wanted to go. Resistance is futile she said and it turned out she was right. Also, it appears that it is a waste to go all that way for only a week, so we also spent a week in Poipu on the south shore.Turned out to be quite a good holiday. The weather was great and both condos were AOK. The highlight of the trip was a helicopter tour of the island that we took with Elspeth and a couple of strangers. The pilot was straight out of Viet Nam, with a Gary Cooper persona, so it was quite cool. Alan couldn't go but Elspeth, Steph, and I had a ball. We loved it.
I got a few golf games in and Steph did a lot of snorkeling, so we had a great two weeks.