France and England
February, 1981
Click here for a slide show of our trip.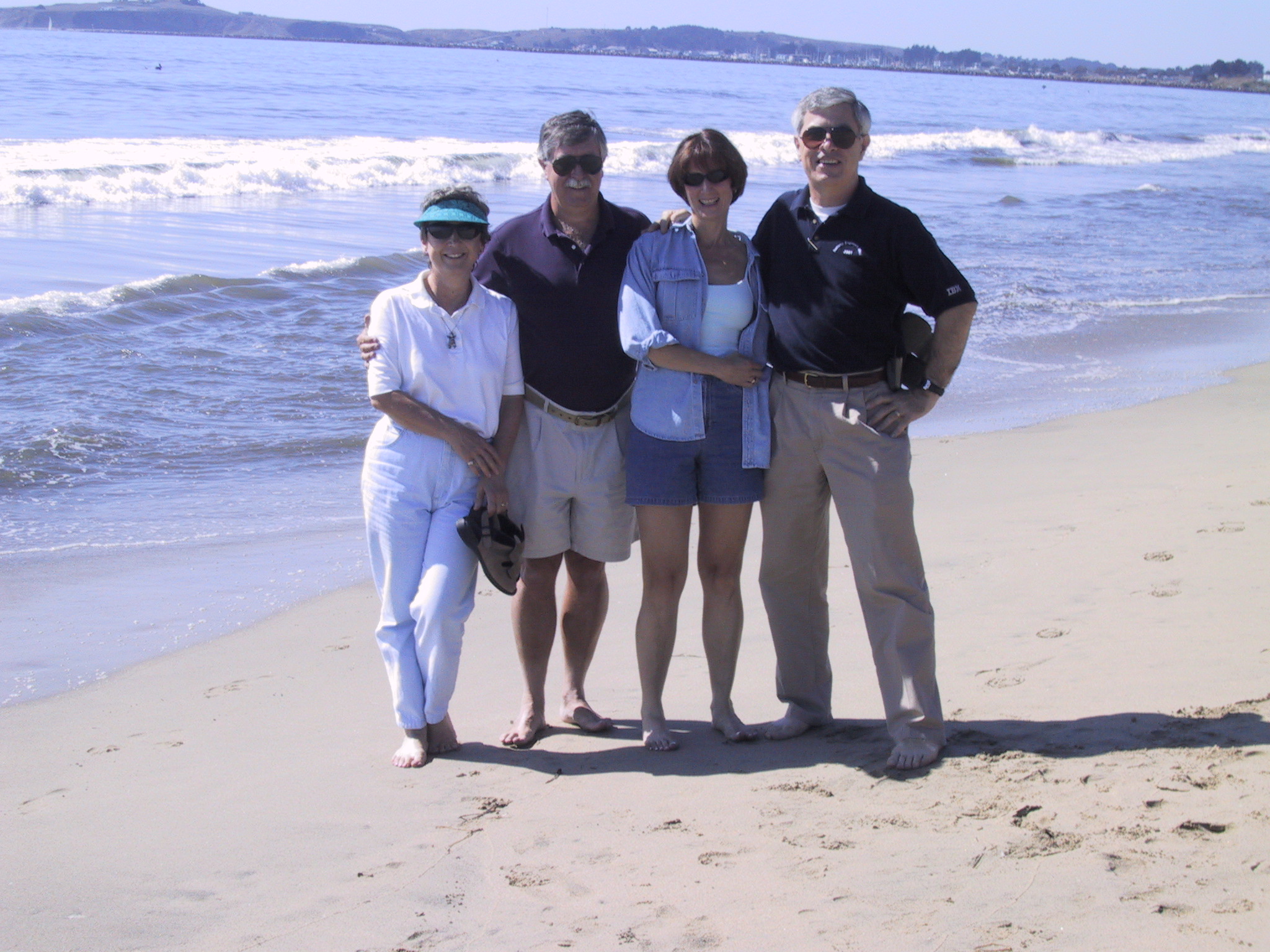 In February of 1981 we set off to visit our friends, Diane and Bill Pulleyblank, who had decided to use his sabbatical year to be a visiting professor at the University of Grenoble in the south of France.
We flew overnight from Calgary to London and arrived at 10 AM London time. As we needed to transfer to a train that would leave in the evening, we checked our bags and skis, then spent a long day, dazed and jetlagged, wandering around London but never straying far from Victoria Station. We expected to sleep on the train to Dover but no such luck; the only cars available had permanent arm rests between the wooden seats. Transferring to the ferry for Calais on a cold, rainy night made us think of the troops heading to Europe at the beginning of WWI. Luckily for us, the ferry had rooms where one could rent a "couchette" and finally get some sleep. We didn't even care that men were separated from women, we were so thankful to get a little shut-eye.
We awoke to the smell of breakfast and, since we hadn't eaten for quite a while, we dove in. The bacon and eggs and French bread were so good that we still can taste them now. From Calais, we took a train and saw the sun rise as we pulled in to Gare du Nord in Paris. We transferred to a train that would take us to Grenoble, still a long seven hours away. Our second French meal, salade niçoise in a French bread bowl, at a train stop along the way was again so good it convinced us that France was the epicentre of world cuisine.
We finally arrived at the Pulleyblanks' in the late afternoon after 36+ hours of traveling. We crashed right after dinner and slept until after noon the next day at which time they woke us up with "Have you really come to visit us!"
We had several adventures in Grenoble (Skiing in the French Alps, Steph and Diane attempting to make an authentic bouillabaisse Marsellaise with fish from a local market) but the one we really relish was the return trip. Since Bill and Diane wanted to go to Paris anyway, they agreed to drive us back there. An overnight stop in Beaune to visit the aunt of a university friend of Bill's was unforgettable. Mme. Bizot, a delightful 80-something lady, lived behind a walled courtyard in a 17th century home which had belonged to an aristocrat who had fled France during the revolution. She owned a winery in Gevrey-Chambertin which she invited us to visit with her, but first we had to have a tour of her cellars. This consisted of a dark, dank cavern- type basement that had numerous side enclaves for wine. One of them was packed with magnums of Gevrey-Chambertin, vintage 1941, being saved to celebrate the birth-year of nephew, Denis, on his wedding day. We all agreed that wherever we were in the world, if we were invited for that day, we would come!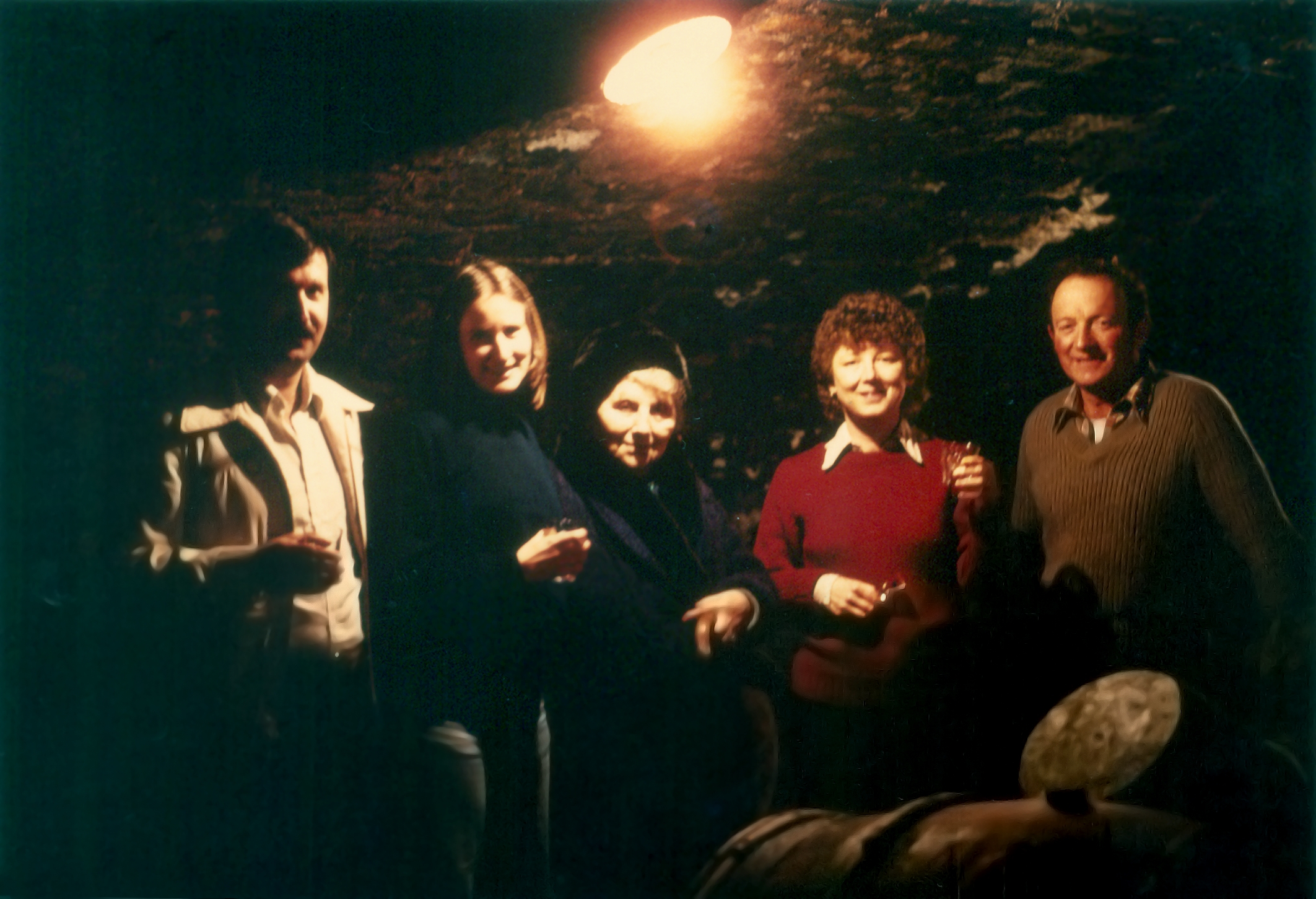 When we visited the winery, her wine-maker gave us a tour and then showed us how to sample wine. This consisted of his using a glass pipette to draw off wine from a barrel and giving each of us a small taste. We tasted Gevrey-Chambertin from just harvested "must" to one that had been aged for 12 years. The gradual change in nose, taste, texture, and complexity (from something good but raw to the sublime finished product) was incredible.
After a whirlwind tour of Paris (Who can see the Louvre in one hour!), we said goodbye to Bill and Diane and hopped on the train/ferry back to GB. Home base was a lovely Victorian B & B in Hampstead with a very manageable ride on the tube in to London proper where we visited many of the grand sights: St.Paul's, the Tower of London, Westminster Abbey. We saw the V & A Museum and the Museum of Natural History, all places Steph hadn't seen since she was a child and Ian had never seen. We witnessed the changing of the guard at Buckingham Palace and took a boat tour along the Thames to Greenwich. Late in one of the afternoons, completely worn out from our sightseeing, we came across a matinee comedy, "Middle-Aged Spread", starring Steph's old heartthrob, Alan Bates, who looked disappointingly dissipated in his later years. Back in Hampstead, we had our first taste of really good Greek and Indian foods.