Cycling in Wine Country, California
1992 to 2002
Click here to see a slide show of our friends and adventures.
Shortly after we moved to the Bay Area, we started a tradition that lasted all of the time we lived in California. As both wine tasting and cycling are major hobbies of Steph and me, we combined them into a Memorial weekend long cycling trip through wine country in the Sonoma Valley. Many of our friends at DMR, where I worked in San Francisco, were avid participants.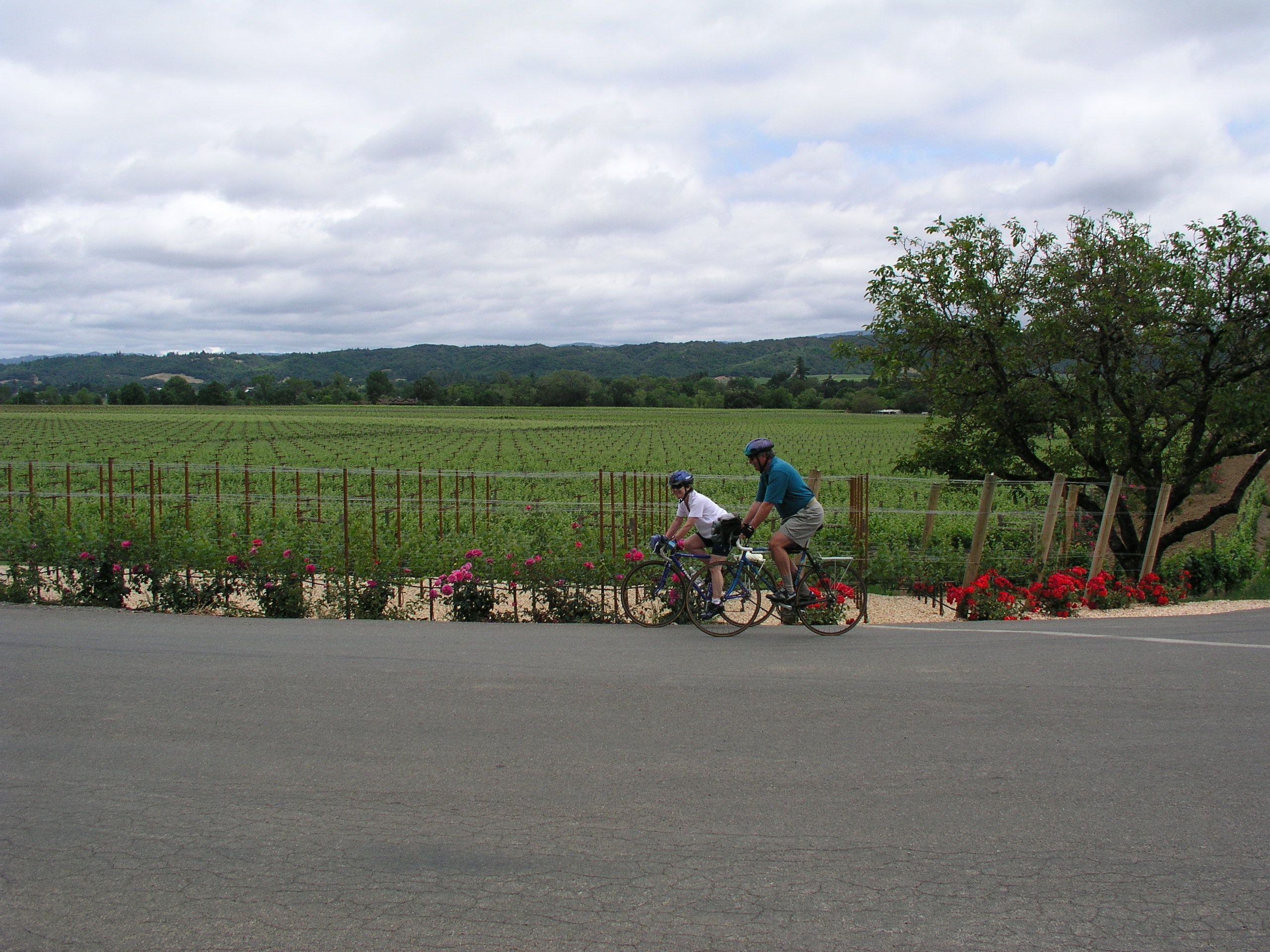 Over the years, Greg Wegrich was a regular and, when he married Bev, she was as well. Ron and Natalie McCulloch came when they were able, although when they moved to London it was hit and miss. Garry Peerless and Ann Swiston were regulars until they retired and sailed away. Rick Knaggs and Christine Hokans joined us in the 2nd or 3rd year and were regulars from then on. Before he moved to Florida, Donald Speller was always with us and Cam and Barbara Ward joined us in the last few years.
Our routes always started at the town center in Healdsburg and either went north starting our tasting at Lytton Springs or south, starting at Foppiano and then on to our favourite, J's Winery.
A picnic lunch was always at Davis Bynum (now Thomas George Estates) on the south route or Preston Winery on the north. Each trip was a loop of about 20 miles, with lunch about the half-way point.
The Monday was always reserved for a drive around the routes to pick up the wine that we had bought along the way!