Cable Bay Hiking Loop
Cedar, BC
Directions:
Drive to the Cable Bay Trail head on Nicola Road in Cedar, whose GPS coordinates are:
49° 07' 25.51" N
123° 49' 21.96" W
There is a car park there and the trail is well marked.
The Trip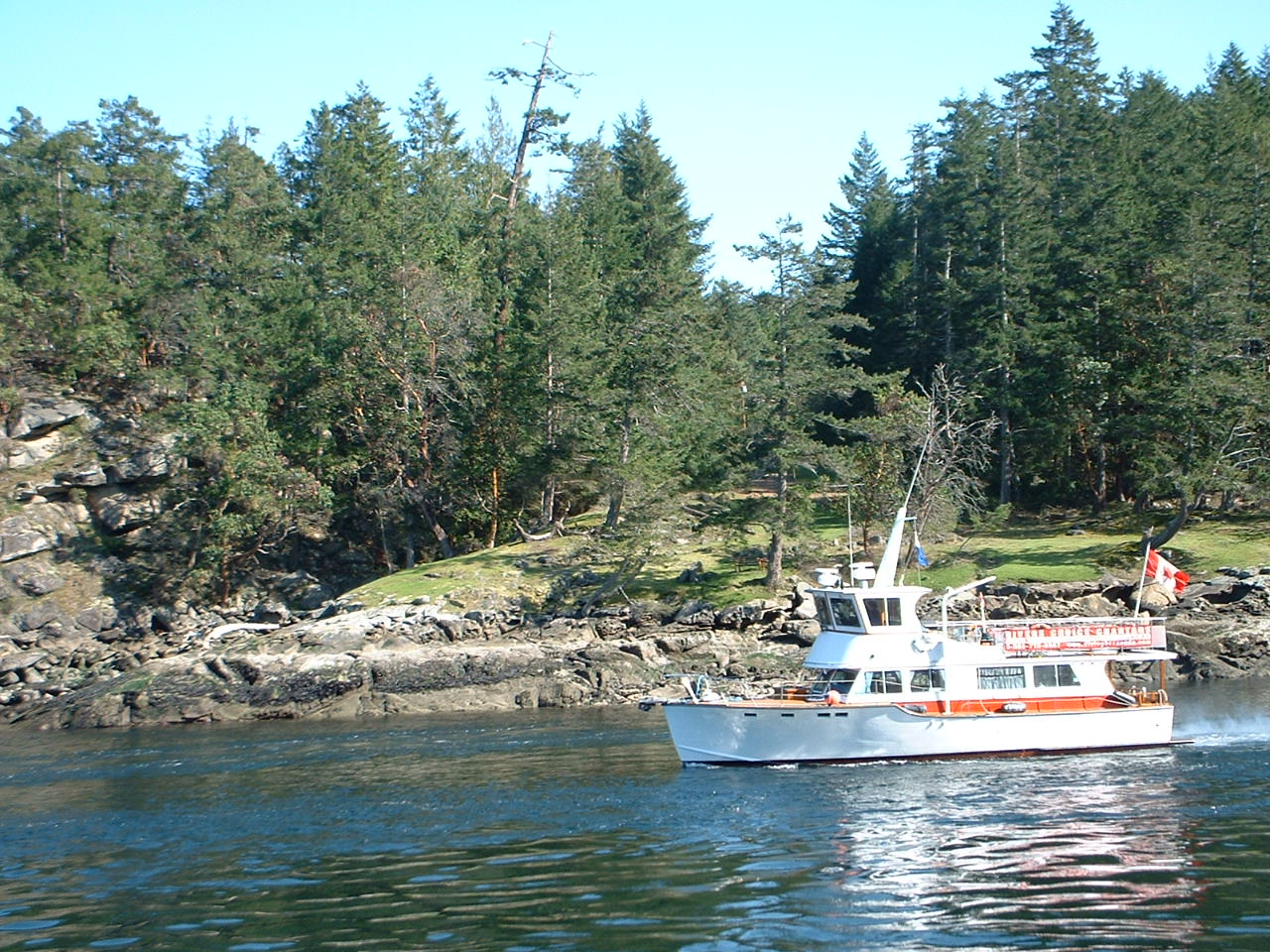 The trail through the woods is hard packed earth with the occasional rock or root for the unwary to trip on. It's a very pleasant walk and on a warm day it is refreshingly cool in the forest.
The walk is mostly downhill to the shore line and then along a bluff overlooking the Straight.
Towards the end the trail arrives at Dodd's Narrows. Take some time to sit on the rocks and watch various kinds of water craft navigating the very stiff tide, which changes directions during the day.
Seals ofter play here because of the tide and it is a very pleasant place to have a picnic lunch.
You can return directly from Dodd's Narrows on the trail that got you there or you can continue on up a steep hill and complete the loop. If you do that, you re-join the main trail about a quarter of the way back.
Map
The map below is a Google "My Maps" embedded document and you can double click on it and expand it to see it better on either your computer or smart phone. If you'd like to download the actual GPS data to use instead, click on this link: Cable Bay Loop
Elevation Profile